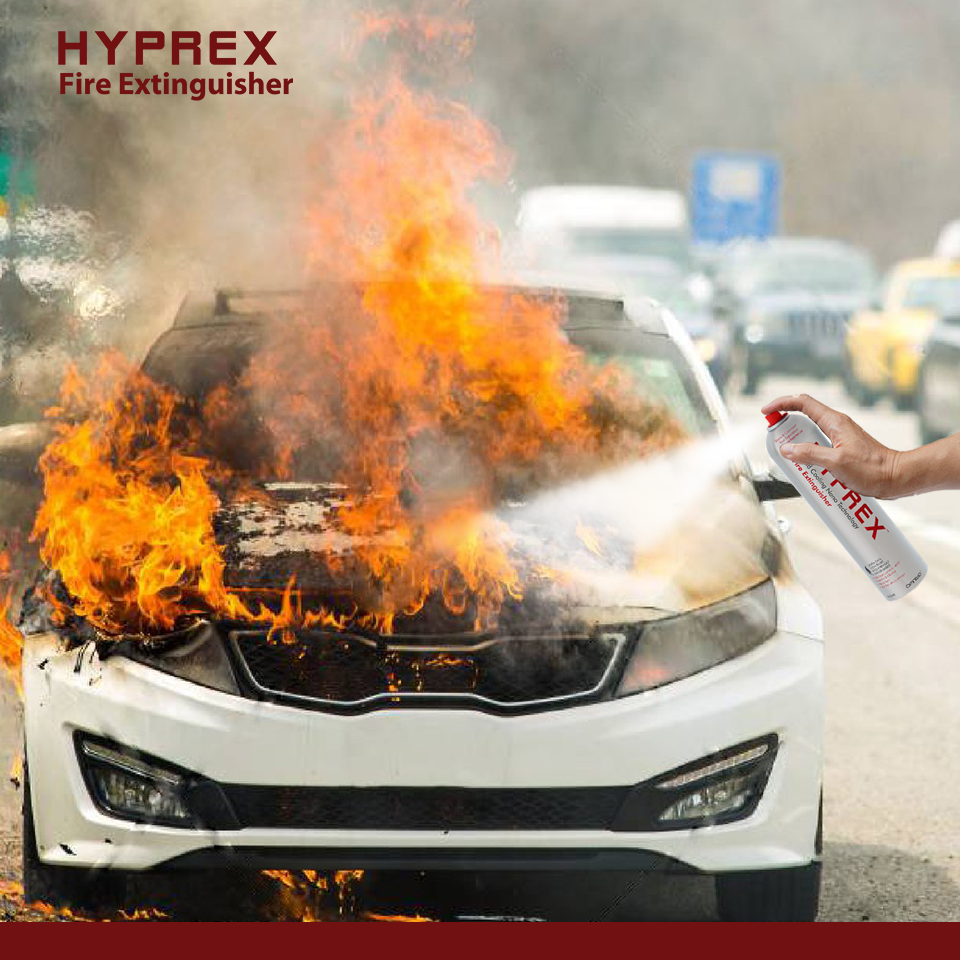 Fire protection on the go
Fires can break out anywhere, even on the road. You might encounter a fiery crash or a car suddenly catching on fire. Keeping HYPREX in your car ensures you'll always stay safe against fires on the road.
Resistant to high temperature
HYPREX utilises bag on valve technology, an advanced Swiss canning technology which prolongs the shelf life of HYPREX besides making it non-flammable and safe to be stored in high temperatures, hence making it safe to be kept in cars.
Compact size, easy storage
HYPREX is conveniently shaped to fit your car's cupholders or storage compartments, allowing easy access during emergencies.